Art Friday offers you the chance to explore the exhibition Jeff Koons. Shine in the company of a group of truly exceptional guides.
Friday 11 January from 16.30 to 20.00, ten students from the International School of Florence introduce the public to the works of Jeff Koons in a journey among balloon-shaped sculptures, mirror surfaces that catch the eye, common objects that tell our desire for possession, and thoughts on art and its magnetic power.
In the course of the event, visitors will be able to interact with the students in the exhibition halls so to explore the exhibition's contents and the life of the artist, both in English and Italian.
The evening is the final event in a two-month programme that has involved Isabella Balduino, Muskan Boninger, Sophia Bremner, Giulia Corcos, Lorenzo D'elia, Alisya Ermolenko, Isabella Marra-Boyanowsi, Livia Petochi, Bernardo Petochi, Sophia Voronkova, in a training course on art and on stimulating visitor interest and involvement in a museum environment.
Art Friday is produced in conjunction with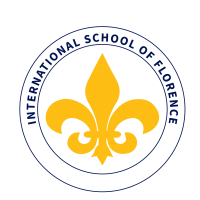 Scheduled