The Maria Manetti Shrem Educational Centre lies at the very heart of the Fondazione Palazzo Strozzi's educational activities. Its three rooms, situated on the palazzo's Piano Nobile floor right next door to the entrance to the Fondazione's major exhibitions, form a space specifically designed to be inclusive and accessible, in which an encounter with art can turn into an opportunity for reflection on ourselves and on the things that bind us both to others and to the world.
The Maria Manetti Shrem Educational Centre's rooms have been developed in partnership with Archea Associati in relation to their structure and their unique fixtures and fittings to offer all our audiences a venue for socialising and meeting, with a special focus on inclusion projects. They have been purpose-designed to allow the greatest number of people to experience Palazzo Strozzi's exhibitions through the many activities that aim to turn an encounter with art into an occasion on which each participant's expressive potential is enhanced and in which everyone can feel involved in the first person. The Maria Manetti Shrem Educational Centre is a space for forging new relationships between individuals and their families, as well as creating an interdisciplinary field for artists, museum educators, health workers and experts in a range of different disciplines to work and to debate together.
The art of living is the art of giving. I am very happy to support the fine arts and specifically to bring access to art for people in need. Art can heal people, connecting humans with a holistic perception.

Maria Manetti Shrem
The Maria Manetti Shrem Educational Centre's activities
Tours, workshops, special visit tools: Palazzo Strozzi organises activities for schools, families, young people and adults in its Maria Manetti Shrem Educational Centre, paying particular attention to accessibility with specific workshops dedicated to people with Alzheimer's, Parkinson's, autism, intellectual impairment, or living with a condition of fragility with such schemes as With Many Voices, Free Flowing, Connections, and Nuances. The starting point for each programme is the interaction with the artworks and the artists' poetics, prompting stimuli for a conversation or a group activity. Each project is devised to promote the individual and collective well-being with the goal to let each visitor find his or her own way of interacting with art at Palazzo Strozzi.
Maria Manetti Shrem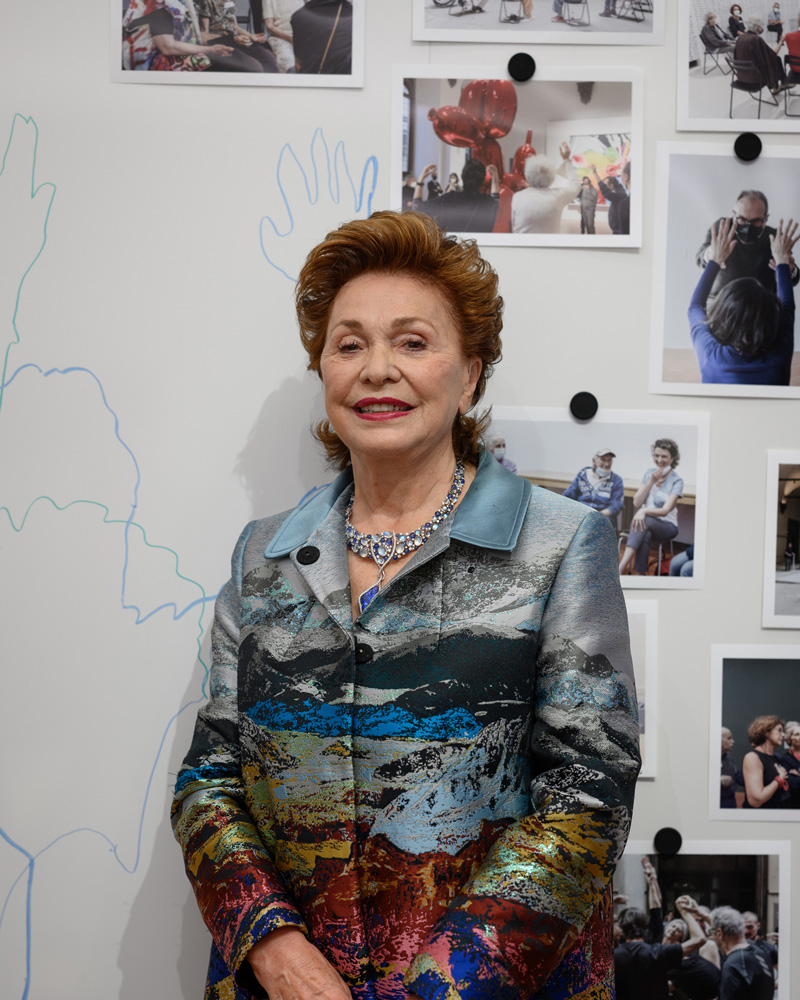 Discover more
Pagine collegate