Contemporary art is an integral part of the identity of Palazzo Strozzi that, within the project We Rise by Lifting Others, combines physical and digital dimensions to encourage an active relationship with its audience. This cycle of talks with important exponents of various sectors such as art, fashion and economics aims to further expand the scope and possibilities of interaction with the public.
The third and last talk will feature Chus Martínez, head of the Art Institute at the FHNW Academy of Arts and Design in Basel, in conversation with the artist Marinella Senatore and the curator and director general of Fondazione Palazzo Strozzi Arturo Galansino.
The conversation will be online on Thursday 28 January at 18.00 on the Facebook page and on the YouTube channel of Palazzo Strozzi. The conversation, together with the others of the cycle, will remain available online on the social channels of Palazzo Strozzi.
Chus Martínez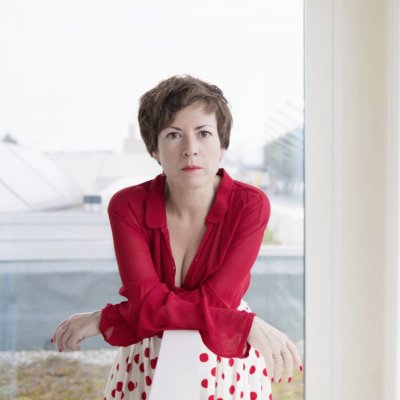 Chus Martínez is head of the Art Institute at the FHNW Academy of Arts and Design in Basel, Switzerland, where she runs the exhibition space Der TANK. She is also the artistic director of the Ocean Space in Venice by TBA21–Academy devoted to the development of the knowledge about the Ocean through the arts.
Born in Spain, Chus Martínez has a background in philosophy and art history. She previously worked as chief curator at El Museo Del Barrio, New York. For dOCUMENTA(13) (2012) she was head of department, and a member of the Core Agent Group. Other past positions include chief curator at MACBA, Barcelona (2008–2011), director of the Frankfurter Kunstverein (2005–2008) and artistic director of Sala Rekalde, Bilbao (2002–2005). She also curated the National Pavilion of Catalonia at the 56th Biennale di Venezia (2015) as well as the National Pavilion of Cyprus in 2005. She collaborated with Istanbul Biennial (2015), Carnegie International (2010) and the Bienal de São Paulo (2010).
Cover: Marinella Senatore, Palermo Procession, 2018, Courtesy the artist, Laveronica arte contemporanea and Manifesta