Contemporary art is an integral part of the identity of Palazzo Strozzi that, within the project We Rise by Lifting Others, combines physical and digital dimensions to encourage an active relationship with its audience. This cycle of talks with important exponents of various sectors such as art, fashion and economics aims to further expand the scope and possibilities of interaction with the public.
The first talk will feature Pier Luigi Sacco, Professor of Economy of Culture, in conversation with the artist Marinella Senatore and the curator and director general of Fondazione Palazzo Strozzi Arturo Galansino.
The conversation will be online on Thursday 14 January at 18.00 on the Facebook page and on the YouTube channel of Palazzo Strozzi. The conversation, together with the others of the cycle, will remain available online on the social channels of Palazzo Strozzi.
Pier Luigi Sacco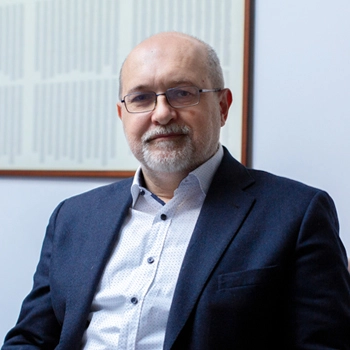 Pier Luigi Sacco is Professor of Economy of Culture at IULM University in Milan with proxy to European Projects and International Networks and Senior Researcher al metaLAB (at) Harvard at Harvard University. He has published more than 200 papers on international journals regarding topics such as culture-based development, cultural policies, cultural and creative industries and game theory applied to cultural evolution. He has provided consulting services to public administration offices, institutions and private companies at international level, as well as being invited on a regular basis as keynote speaker to major international conferences on topics including cultural policies and the economy of culture. He is a member of the Commission for the Economy of Culture and Museums at the ministry for Cultural Heritage and Activities, of the European Expert Network on Culture (EENC), of the European House of Culture and of the Advisory Group at the European Foundation. He writes articles for Il Sole 24 Ore, Flash Art, Artribune and Domus.
Sacco studies and describes the value of culture in various industries, starting from the business sector, focusing on the relevance it has in contemporary corporate processes and in terms of social accountability. He addresses public administration offices on topics such as enhancing and managing artistic-cultural assets and museums, large cultural events and territorial development, territorial planning, culture and urban transformation. Thanks to his international experiences, he has is also knowledgeable about topics including European cultural policies and programmes, the global scenarios of cultural and creative production and the emerging cultural scenarios in the Middle and Far East, more specifically as regards intercultural dialogue and social inclusion. He is also an expert on the contemporary art market.
On top: Marinella Senatore, The School of Narrative Dance (Shenzhen), 2012, Courtesy the artist
Pagine collegate
Scheduled