To tie in with Donatello, the Renaissance the Fondazione Palazzo Strozzi is organising a cycle of events in the company of the professional experts who have coordinated the restoration of some of the more important works of art on display in the exhibition. The project, developed in conjunction with Publiacqua, consists of four special encounters designed to shed light on the crucial restoration campaign undertaken specifically for the exhibition, shining the spotlight on a job that the general public tends to know surprisingly little about.
Laura Speranza, Director of the Opificio delle Pietre Dure's Bronze and Ancient Weapons, Ceramic, Plastic and Glass Materials Departments and of its Museum, together with restorers Stefania Agnoletti, Antonio Mignemi and Nicola Salvioli, will be illustrating the processes involved in their exploratory work and the various kinds of intervention performed on some of the exhibits. Donatello's and Brunelleschi's wooden Crucifixes, Niccolò Baroncelli's five bronze statues from Ferrara Cathedral, Hope and The Feast of Herod from the baptismal font in Siena's Baptistery and Donatello's superb Doors for the Old Sacristy in San Lorenzo in Florence are examined from an unusual standpoint, reflecting on the "life" of a work of art and on how the way works of art change over time means that they require special care and attention which can often lead to new discoveries.
The encounters will be held in Palazzo Strozzi. After an initial presentation, participants will be accompanied into the exhibition for direct observation of the works of art. Each encounter lasts roughly an hour and a half.
On-site encounters will be supplemented by a series of special exploratory videos available on Palazzo Strozzi's and Publiacqua's YouTube and Facebook profiles allowing everyone to discover the anecdotes, secrets and stories behind the exhibits' restoration.
Schedule
Thursday 7 April at 19.00
Laura Speranza (art historian)
Donatello's and Brunelleschi's two wooden Crucifixes
Thursday 5 May at 19.00
Nicola Salvioli (restorer)
Comparing Donatello's and Niccolò Baroncelli's bronzes
Thursday 9 June at 19.00
Stefania Agnoletti and Antonio Mignemi (restorers)
Donatello's Hope and the Feast of Herod
Thursday 7 July at 19.00
Stefania Agnoletti and Nicola Salvioli (restorers)
Donatello's Door of the Martyrs
Reservation and admission
Each encounter costs € 16 and includes the price of admission to Palazzo Strozzi's Donatello, the Renaissance exhibition. Tickets can be purchased on line only, and places are limited.
Friends of Palazzo Strozzi can attend the encounters free of charge by getting in touch with the reservations office either over the telephone or by e-mail.
Activity in Italian only.
Buy now Coming soon
For reservations
CSC Sigma
Monday-Firday
9.00-13.00; 14.00-18.00
Tel. +39 055 2645155
prenotazioni@palazzostrozzi.org
For information
Thanks to Publiacqua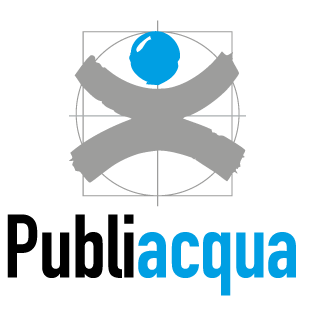 In copertina: Donatello, Convito di Erode, 1423-1427, Siena, Battistero di San Giovanni, Fonte battesimale. © Opera della Metropolitana Aut. n. 978/2021. Foto Bruno Bruchi
Scheduled