"Italy, you can do this!" – with such words Jeff Koons addresses Italy within the Palazzo Strozzi online project IN TOUCH. The American artist will be the main subject of the next Autumn Palazzo Strozzi exhibition and his message shows awareness of the Coronavirus emergency but at the same time incites trust and underlines the strength of the Italian people. The extraordinary value of Italy's cultural contribution to the world becomes for him a tool to face this crisis in his outcome, exhorting to make Italy a guide for a new "way in the future".
I know that Italy is going through a lot right now and you have tremendous strength and you're able to face the coronavirus and eventually will be able to defeat the virus. Italy is such an amazing country and as people you've gone through so much and you will defeat the virus. Culturally, the whole world is so appreciative of everything that you have given to us. And in the future, Palazzo Strozzi and all the other wonderful Italian institutions will also be able to give humankind a light, a direction in which we'll be able to find our way in the future.
So, we thank you Italy for all your cultural contributions.
Palazzo Strozzi, thank you. I look forward so much to the future of your museum. Italy you can do this!
Scheduled at Palazzo Strozzi in autumn 2020, Jeff Koons. Shine is a groundbreaking exhibition dedicated to the American artist, the largest exhibition of his work ever hosted in Italy. Developed in close dialogue with Koons himself, and curated by Arturo Galansino and Joachim Pissarro, the exhibition will bring to Florence some of the most celebrated works of this master who, from the mid 1970s until the present day, forged a reputation as one of the most important figures of the global contemporary art scene.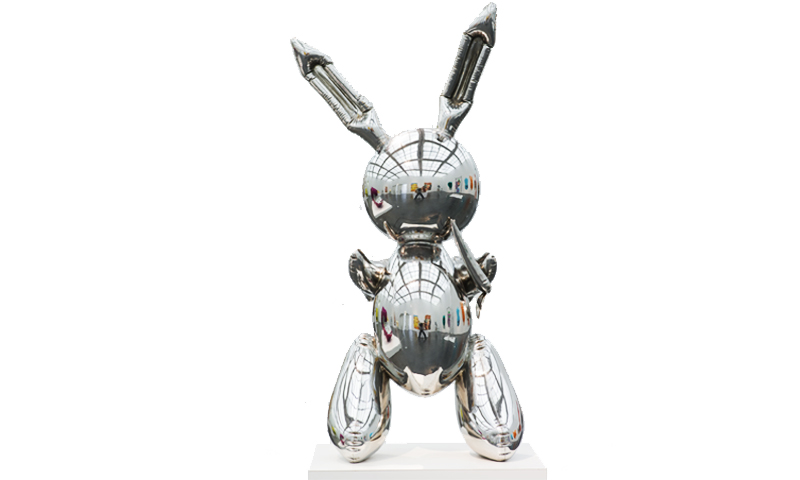 Jeff Koons, Rabbit, 1986, Collection Museum of Contemporary Art Chicago
Photo by Nathan Keay, © MCA Chicago, © Jeff Koons
An artist that have entered our collective imagination, largely thanks to his unique and deft ability to marry high and popular culture, Koons regards "shine" as a key feature of his artwork. Indeed, "shine" is far more than an ornament and becomes the very substance of his art, as this reflective property brings together appearance and essence, splendorous and gleaming, being and seeming: an ambiguous game that characterizes Koons's work in questioning our relationship with daily reality and with the very concept of a work of art.