by Arturo Galansino
American Art 1961–2001, Palazzo Strozzi's exhibition for spring 2021, will be using over 100 major artworks from the Walker Art Center collection in Minneapolis to tell the story of forty years of US history stretching from Vietnam to 0911.
The exhibition is going to focus in a big way on diversity and on the struggle for civil rights – values that are at once foundational and yet a source of deep-rooted contradiction and conflict in the construction of the American cultural identity. In point of fact, the work of several of the artists in the exhibition is dramatically relevant to what is going on right now.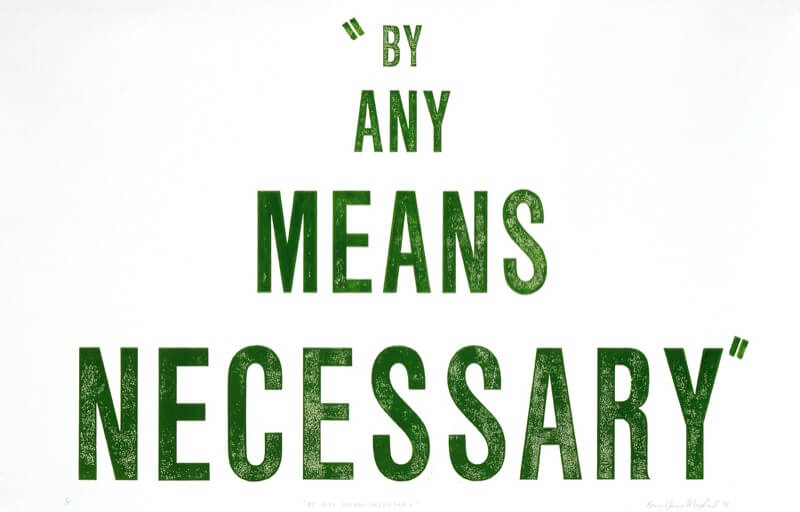 The tragic arrest that led to 46-year-old Afro-American man George Floyd's death in Minneapolis on 25 May, an event abundantly recorded on video footage, has sparked a growing series of increasingly violent protests in most of America's larger cities. The now viral images disseminated and shared by all US and international media clerly show how Floyd's cries for help went unheeded as his neck was being crushed under the weight of a police officer's knee until he could no longer breathe. This is the umpteenth instance of the abuse of power involving a black American on the part of the police, and what the United States is experiencing right now cannot help but remind us of events in Los Angeles in 1991 and 1992 following the dissemination of a video showing the police beating up another black American, Rodney King. The officers' trial ended with a verdict of almost total acquittal that triggered a spate of protests, bloody clashes and violent looting throughout the city lasting over a month. These events and the many cases of racist violence perpetrated by the authorities that began to be recorded and shared by leading media in the early 'nineties sparked a broad public debate in US society which was also reflected in the art world.

Civic and social commitment thrust its way forcefully into the very heart of the artistic debate in the 'nineties thanks to figures from such traditionally sidelined communities as the LGBTQs, Afro-Americans and Native Americans. In that context, black artists of the calibre of Glenn Ligon, Gary Simmons and Kara Walker began to build a reputation for themselves on the American art scene by displaying their ability to merge art history and topical relevance in a highly evocative style with a hugely strong impact.
A large section of the American Art 1961–2001 exhibition will be highlighting these artists, whose work reveals an unprecedented expressive force spawned by the injustice and tension that are still so much a part of reality today. One of the leading exponents of this new course in American art is Kerry James Marshall, whose work is going to be very much in the limelight in the exhibition at Palazzo Strozzi.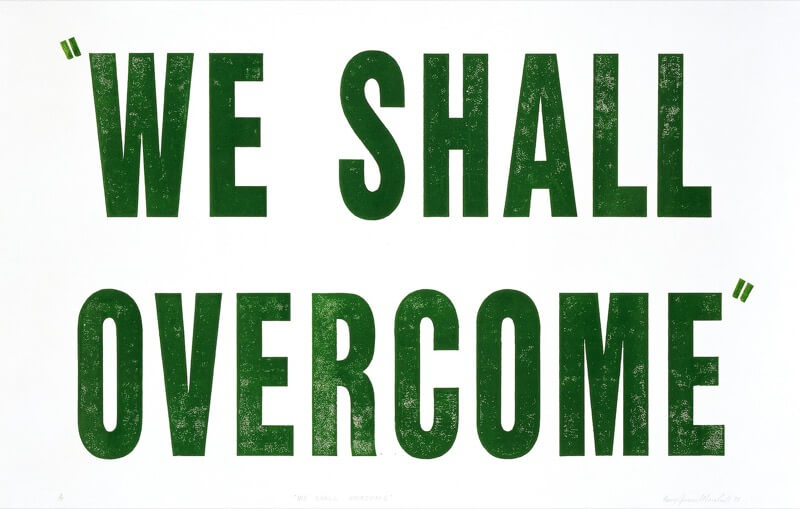 An Afro-American artist born in Birmingham, Alabama in 1955 and raised in Los Angeles, Marshall, whose art ranges from the abstract to the strip cartoon and from painting and installations to video art and photography, has proven since the 'nineties to be one of the most important artists in recounting the story (and the present situation) of black identity in the United States. His work on display in Palazzo Strozzi will include, in particular, his famous prints of historic slogans coined by the civil rights movement in the 'fifties and 'sixties, some of them pacifist and identity-related, others militant and combative: 'Black is Beautiful', 'Black Power', 'We Shall Overcome', 'By Any Means Necessary' and 'Burn Baby Burn'. The appropriation of phrases from a historical context such as the struggle against segregation becomes a tool in his hands for imparting topical relevance today to a battle that has never truly been won or even ended. Those words continue to echo today in their vibrant relevance to a lingering situation still unresolved.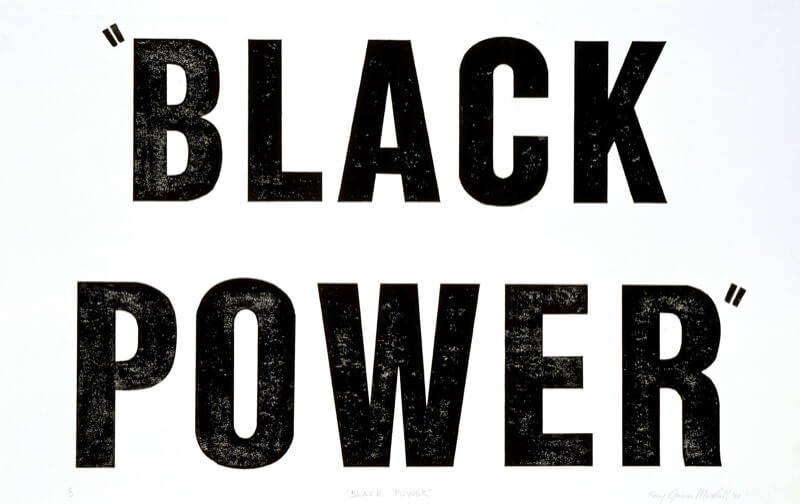 The tragic events of recent weeks testify to the deep undercurrents of tension still coursing through American society, and indeed through a large part of the Western world today. All of this gives cultural institutions the opportunity to use contemporary art to tell today's story, to take up a position and to participate in the public debate. Palazzo Strozzi has a strong tradition of addressing the most topical and urgent issues of the day with its audiences, but it has rarely been clearer than in recent months that the role of an institution wishing to carry weight in its own time brings with it a duty to shoulder that responsibility.